Caribbean Coast of Costa Rica

The Caribbean Coast
The Caribbean coast of 212 kilometers long, stretching from north to south-east, and with it there are two sections: Rio San Juan-Limón (which is the limit with Nicaragua to the city of Limón) and Lemon Sixaola-Rio (the city of Limon to the border with Panama).
The first section is a long coastline which separates the sea from a series of freshwater lakes that are fed by multiple rivers. In this area are the Tortuguero Canals, a natural system of navigable canals and lagoons of over 110 kilometers long that seven different species of turtles. In the center of the East Coast is located in the lemon, one of the main ports. Faced with this city, the cradle of Afro-Caribbean, is the only island of the coast: Uvita, visited by Christopher Columbus during his fourth and last voyage to the New World, which gave the name of Cariari. To the southeast, in the second section of the coast, there is a large beach, interrupted by the promontory Cahuita coral.
​
Quick Nave
---
Powered by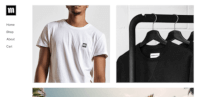 Create your own unique website with customizable templates.